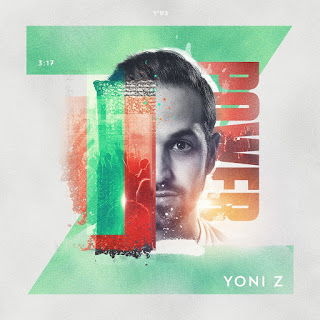 True to its high standards, Z manages to enthrall its audience with unconventional songs, unrivaled clips in the genre, and an intriguing quality of work. The hits he launched in the meantime aroused much curiosity and won praise from critics. Also in the POWER, Yoni's Single presents a spring with a message from trees: If so far, Z's work has focused on human-to-person content, and in the new single it focuses on between man and his friend and himself. Yoni believes that the musician's role is to delight, strengthen and encourage the audience through messages and melody. Indeed, POWER embodies the element of power inherent in each of us as a motive for achieving goals and overcoming facts and life experiences.

"You have the power that drives life, you can be anything you want," Yoni says in the lyrics. "Even if it's far, it's never too late to change who we are." The lyrics and melody were written together by Yoni and Mordechai Brizel, a talented writer who wrote songs for the best singers. Eyal Mazig is responsible for the musical arrangements and production.
To Listen Or Download Press Button Below.