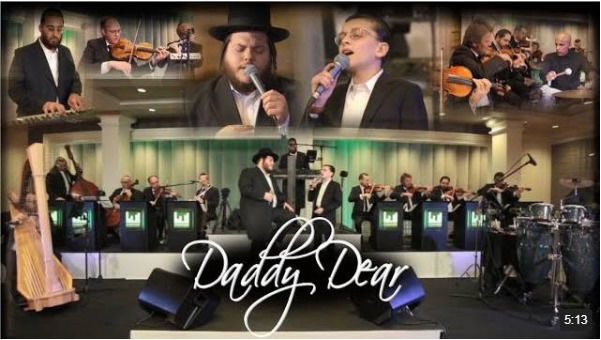 The wonder boy Shalom Bradt and the emotional artist Levi falkowitz serve as a solvent cabaret for the historic production of Daddy Dear,
Performed origanally by the great chassidic singer Mordechai Ben David in 1988. The current performance of
Shimi Levy's production and accompaniment of his orchestra.
To Listen Or Download The Video Press Below.