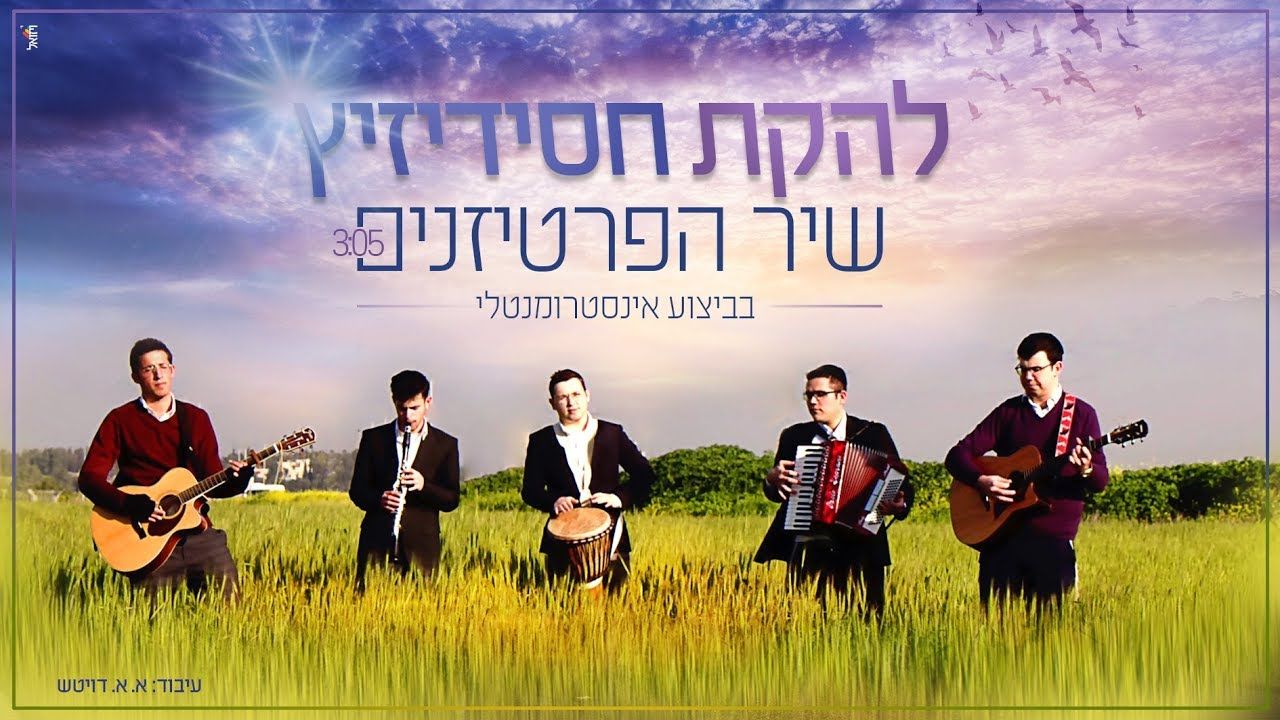 Every Friday night, in the Old City, in the Western Wall and in the tomb of King David, groups of yeshiva students and musicians gather and pour their hearts out before God.
During these meetings and through this special acquaintance was established a band "Chassidizitz", a band that already plays in events, sparks and various performances.
The chassiditzitz band consists of very serious and high-quality yeshiva students. The guitarists will find Shimon Weiss and Michael Cohen on the accordion and keyboards, Avraham Eliashiv Deutsch, clarinet Shmuel Septimus, the percussionist Chaim Klein and all of them.
These days, the Hasidicitz group is launching a precise and colorful instrument for the 'Partisan Song'
To Listen Watch Or Download Press Below.